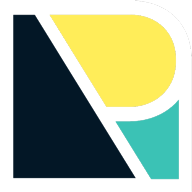 Welcome to Reservoir Institute
Leadership is more than a journey.
The path to discovering your "leadership self" can be short and sweet. Or it can be a challenging process of finding who you are and what you want. That's because leadership is a journey, a process of change and evolution, setting out to discover a new world and a new you. And that is where the adventure, the joy, and the exhilaration are found. They are found in you.
If you are reading this, you've already taken the first steps. You may be just at the beginning or a good way down the road. Either way, you've come to a turning point, what we call a "watershed moment," when the choices and decisions you make now can determine the next episode in your adventure.
The Reservoir Institute is a program that essentially provides you with a "coach in your pocket," a peer group of like-minded leaders, an opportunity to engage in a series of monthly workshops and retreats that cater to your mind, body and soul, and a book a month for personal and professional growth and development. We have a group of 12-dedicated coaches, ranging from financial expertise, to crisis management, to communications, that will become your circle of advisors through this journey.
At Reservoir, we provide deep resources for leadership, serving as trusted and experienced guides in unfamiliar waters, helping you find the best course of action.